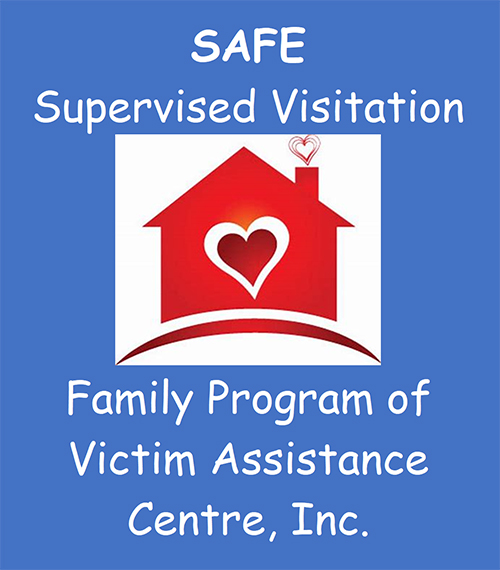 Welcome to SAFE:
The SAFE Program staff understands that what has brought you here is a very unique and difficult situation. We truly empathize with everyone involved. We hope that we will be able to make your experience as easy as possible.
SAFE is a program of the Victim Assistance Centre, a member of the Supervised Visitation Network, and has been providing services in the Houston area since 1991.
---
SAFE Program Mission:
Our main focus is the well-being of your child.
SAFE Family Programs were established to provide a safe and stress free environment for children when allegations have been made (or it has been determined) that an unsupervised setting would place children or parties at risk of physical or emotional harm.
Why the SAFE Program:
No contact between the Custodial and Visiting Parties.
Child(ren) and Visiting Party are supervised and monitored by neutral trained staff.
Consistent enforcement of rules.
Affirmation to the children that they are not alone. Visitations through SAFE normalize the situation as much as possible.
Reports provided when necessary.
The Program's neutral staff does not advocate for one side or the other.
What We Provide:
Group Supervised Visits
Private Supervised Visits
Monitored Exchanges
Monitored Phone Calls
Reasons for Referral to the SAFE Program:
Domestic Violence
Sexual Abuse
Physical Abuse
Emotional Abuse
Drug and/or Alcohol Problems
Mental Health Issues
Flight Risks
Living Conditions
Reunification
Parenting Skills
Court Ordered
Mutual Agreement